TAKE IT AWAY SCHEME
---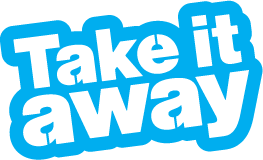 Take it away is a consumer credit scheme providing interest free loans of between £100 - £5,000 for the purchase of musical instruments. It aims to make musical instruments more accessible to children and young people.
To be eligible to apply for a Take it away loan, you must be:
EITHER an individual over 18 buying an instrument for a child under the age of 18
OR an individual aged 18-25 years using the scheme to buy an instrument for themselves (or someone else, e.g. as a gift)
​All applicants must also:
Be a permanent UK resident

Be working at least 16 hours per week

Hold a bank or building society account capable of handling direct debit payments



Applicants using the scheme to buy an instrument for an under 18 will be required to complete a customer declaration confirming that the recipient of the instrument is a child.
Unfortunately they are not able to support applicants aged 26 or over who are not using the scheme to purchase a musical instrument for an under 18.
Loans are subject to status. Terms and conditions apply.
If your application is approved, you'll need to pay a 10% deposit of the instrument cost there and then. The remaining cost will be the value of your Take it away loan which you will repay over 9 monthly instalments (on goods of £100 - £2,000) or 18 months (on goods of £800 - £5,000).
---

The Take It Away Scheme is supported by the Arts Council.
For more information please contact us.